Certified biblical couseling
Partnered with Fallen Soldiers March (FSM)

Only for Military Veterans (Past and Present) and their Families
Fallen Soldiers March (FSM) is excited about answering the call to complement Serve Ministries mission by providing Biblical Counseling through the Fallen Soldiers March Certified Biblical Counseling Network.

Julie Ganschow, FSM Advisor, MA, ACBC, IABC Certified Biblical Counselor & Director of Reigning Grace Counseling Center eloquently explains the Sufficiency of God's Word in Biblical Counseling:
Scripture Provides the Power to Change
"Biblical counseling is the only method of change that contains the power to change (2 Tim. 3:15-16). 2 Peter 1:3 says that in Christ the Christian has been given everything needed for life and godliness. The knowledge of what and how to change comes from reading and internalizing the words of the Bible. The Holy Spirit makes truth alive and enables the Christian to enact the changes at the heart level. These internal changes become evident as life changes.
This is vastly different from the counsel a person would receive elsewhere. Biblical counseling is different by design. We have something to offer that secular and even licensed Christian counselors who work in states where licensure regulations prohibit counselors from evangelizing cannot provide—and that is the evangelistic message of the gospel. We want to show our counselees something different than what they have seen before. Isaiah 9:6 speaks of our Wonderful Counselor. Our Wonderful Counselor and His wonderful counsel are found to be routinely opposite of the message of humanistic counseling (1 Cor. 12:3; Col. 2:16; Rom. 12:2). Humanistic counseling proclaims man is god and has the power within himself to change. Biblical counseling exalts God and understands that the counselee has no ability within himself (apart from the Holy Spirit) to change for the glory of God. This is another distinction that is found from counseling the Scriptures (John 14:6; Prov. 4:1-27)."
FSM exists to help reduce the 20+ daily Veteran & Active Duty Military suicides by assisting Veterans & Military Families seeking to understand how God is Sovereign over all His creation and all circumstances. As in all areas of life, the Bible has the answers on how we can all learn to cope with the "Consequences of War" in ways that glorify God. FSM delivers Certified Biblical Counseling and Discipleship live and/or virtually via a secure internet network, prepared to accommodate hectic schedules and to access individuals living in remote areas. The Fallen Soldiers March gifts Certified Biblical Counseling, Service Dogs & Veteran Advocacy to help Veterans & Military Families overcome the Consequences of War (PTSD, Traumatic Brain Injury, Blast-Induced Brain Injury, Paralysis, Mobility issues, Neurological Challenges, Chemical Exposure, MST, Moral Injury, Divorce, Addiction, Family & Domestic Issues & Deployment Preparation)
So, if you would like help…. Just Ask!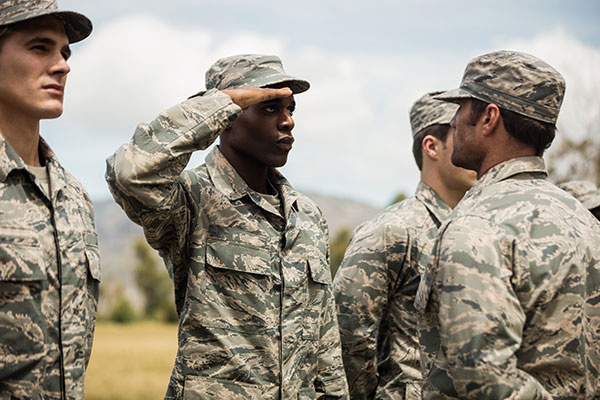 When soldiers are deployed, they are separated from their family (their main support system), church, and friends. We help train volunteer chaplains to serve within the ranks and/or to stay connected with them— no matter where they are, 24/7 — We also encourage them to watch short videos on different topics relevant to their lives and work. This effort is rapidly growing, but we need more Christians who are called to help to get involved.
Serve Ministries, Inc is also going through the Department of Defense to become an Endorsing Agency for aspiring Military Chaplains. Regardless if you want to volunteer or become a professional chaplain, SMI can help...
Support Our Military Veterans Families
Our military needs all the help they can get from the community. Whether you want to donate in kind or be a part of our military small groups, Serve Ministries, Inc. (SMI) would love to have you. We are looking for family members who want to help other families by becoming a Community Chaplain. We also offer counseling services mentioned above. This is a perfect opportunity for a military spouse. Call us to learn how you can lend a hand.
SMI also have several initiatives to promote military and military family programs in local churches and throughout the community. We could use your help, please pray about it and then contact us to get started.